Electronic Payments Solutions & Consultancy Services
Welcome to aalfatech
aalfatech is an innovative provider of electronic payments solutions and consultancy services with a special focus on disruptive technologies such as e-Cheque issuance and presentment, contactless / mobile wallets / payments, Host Card Emulation (HCE), tokenization of contact / contactless / mobile card payments, instant issuance and POS / mobile solutions. aalfatech works with its principals, technology partners and customers to effect transformational changes in their payments business and processes through newly emerging cutting-edge, highly secure technology components, solutions and consultancy services including:
AT.Pass
One-Time Password (OTP) Two-Factor Authentication system
AT.Sign
PKI enterprise digitally signed document issuance, verification and management system
AT.Sign e-Cheque
a revolutionary platform that enables traditional paper cheque issuance and presentment banks to leap-frog straight into a purely digital end-to-end e-Cheque issuance and presentment paradigm and by-pass the more costly Cheque Truncation System (CTS) alternative. It also enables CTS banks to eliminate the need for costly and cumbersome cheque image capture, transcription and truncation and move to purely digital e-Cheque processing through integration into existing internet/mobile banking services.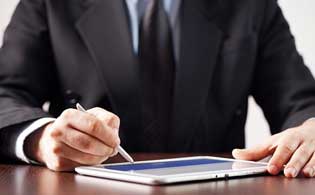 A revolutionary platform that replaces traditional paper cheque issuance and presentment